Here are the people working behind the scenes at Compass Real Estate Group!





Barb Pilarczyk & Nicole Marcotte
Transaction Coordinators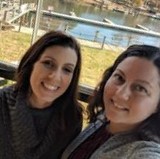 Barb & Nicole handle all of our real estate contracts once they go under contract until closing. Utilizing strong organizational and leadership skills they handle all aspects of closing for our buyers' agents and manages the clients' needs. Their knowledge consists of compiling and analyzing the residential market analysis for listings and Offer to Purchase contracts. They're directly responsible for close interaction with clients to schedule inspections, order the Home Warranty, track Appraisal processes, request HOA documents (CC&R & Bylaws), and any additional paperwork required. They schedule the final walk-through, the closing, and work with the attorney to ensure a smooth closing process.
---
Matt Bailey
Social Media Specialist
Matt has been a fully licensed NC Real Estate Broker since 2005 and currently handles all of our social media content, advertising, and website maintenance.
· Builds and executes social media strategy through competitive research, platform determination, benchmarking, messaging and audience identification
· Generates, edit, publish and share daily content (original text, images, video or HTML)
· Sets up and optimizes company pages within each platform to increase the visibility of the company's social content
· Moderates all user-generated content in line with the moderation policy for each community
· Continuously improves by capturing and analyzing the appropriate social data/metrics, insights and best practices, and then acting on the information
704.625.0708 Office
carolinapropertyphotos@gmail.com

---
Keith Hardke

Digital Media Specialist


Keith Hardke moved to Charlotte, NC in October 1998 after a golf trip to Myrtle Beach a month before. The excitement, opportunity, and growth of Charlotte is what attracted me here. He likes to give back to the community whether it is donating blood, with a fundraiser or helping someone in need. Keith specializes in Home Measuring, Arris CADD, 3D Virtual Tours, Real Estate Photography and Videography, Lead Generation, Corporate Housing Listings and Aerial Photography and Video.
In Keith's opinion, what you have or have not accomplished in the past in business should have no reflection on what your success is today. All the mistakes and triumphs made in one's business life if learned from should be a great formula for success today.
704-241-9936 Office
hardke.keith@gmail.com
Testimonials
" I've been in the insurance industry for over 11 years, and the reason I mention that is because I have come across all types and styles of real estate agents that are out there. Some go above and beyond while some are the "absent" kind of real estate agent. I really don't have a phrase or category to place Brock Zevan and his team since I truly don't believe there is a label I can place on them to exemplify just how amazing they are. I guess I'd have to say "2nd to none" or "the best" to give somewhat of an idea how wonderful they are. What blows me away are all the aspects of the real estate transaction that happen after someone finds a house they want to buy. There are so many moving parts and coordinating of schedules that honestly a person is never aware of simply because Brock makes it so seamless for his clients. His ability to prioritize and communicate and just stay on top of every little thing from A to Z is phenomenal! In the eyes of a client, it goes like this – you find a house, you bid on it, you find out your offer is accepted, and then you close. It's just like that! Brock literally takes care of everything and in some cases, even handles aspects for the other side! I will not ever recommend anyone talk to any other realtor other than Brock Zevan from now until the end of time. Going with someone else is just setting yourself up for something less than the most ideal home buying/selling experience! "
- Mike Sollie
Previous
Next